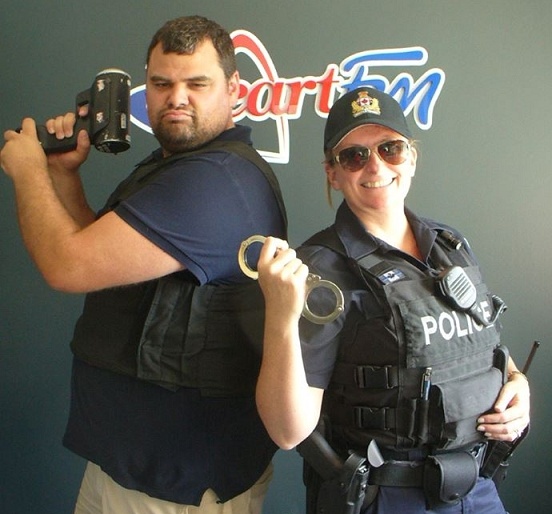 Heart FM News Director Chris McMillan experienced the afternoon of a Woodstock Police Officer during a ride along.
WOODSTOCK - Heart FM got a glimpse into the life a Woodstock Police Officer with a Ride Along.
During the two hour shift our news director Chris McMillan got to witness the start of a fraud investigation at the Shoppers Drug Mart in town. Constable Nikki VanLeewen tells Heart FM what they were investigating.
"We gathered some evidence and information from the pharmacist who had a patient come in and it appeared they were attempting to defraud them with the fentanyl Patch for Patch Program. So at this point the investigation is ongoing for that matter."
Also during the Ride Along they were called out to a missing persons report at the Tulip Hotel. Officer Striker was brought in to canvass the area and make sure the man was not nearby. VanLeeuwen explains why the K-9 was called in for that call.
"He was last seen by friends at 2:30 in the morning in an area that could potentially be dangerous. If he had of wandered off in this heat or if he had passed out or had medical distress than it is really concerning. He could have had a loss of life so it is really important to get Striker out there and use his abilities to try to find the person."
He was eventually located by police in the Friendly City.