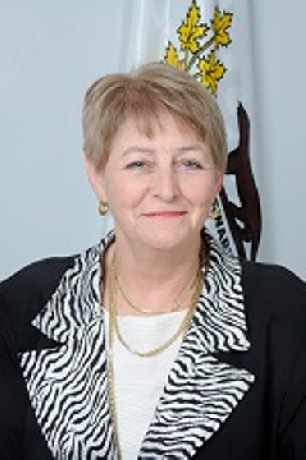 Chrissy Rosehart has been a Town Councillor for 24 years and she's looking to add four more.
TILLSONBURG - A long-standing councillor with the Town of Tillsonburg has decided to run for re-election.
Chris "Chrissy" Rosehart has been a councillor for the past 24 years and she has owned Chrissy's Corner Store for 45 years.
"We have a beautiful community full of awesome people who have supported me over the past 45 years. I have been very fortunate in my life and I could never complain. I love working and giving back to the town that has given to me and my children."
Rosehart says Council has accomplished a lot over the years, including the addition of new housing, new businesses, and the upcoming splash pad.
"I think we have done a lot for the town and now the train is coming back through again. Those are all of the accomplishments that we as a council have done."
She doesn't know what the next four years will bring yet. The world was at a stand-still during COVID and Council will have to move forward during the next term.
The municipal election is scheduled for October 24th.