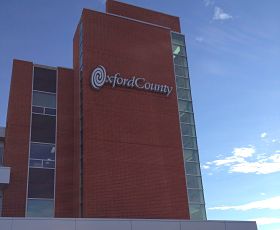 A provincial welfare management system is creating chaos for welfare employees.
OXFORD COUNTY - Welfare and ODSP recipients in Oxford County continue to receive their payments despite issues with a provincial welfare management system that was released on November 11th.
SAMS or Social Assistance Management System has wreaked havoc on municipalities across Ontario since its introduction. The major issues include $20 million in overpayments that were issued to 17,000 clients.
Ontario Public Service Employees Union is accusing the province of downplaying the severity of issues caused by the system flaws. OPSEU is requesting and a court injunction to cease use of the system until issues can be fixed.
At a local level SAMS has created a backlog for employees trying to keep up with payments to Ontario Disability Support Program and welfare recipients. Director of Human Services Paul Beaton agrees the province has downplayed the severity of the system glitches. "There certainly has been issues with SAMS...it's a new system for issuing financial assistance in Ontario used across the province in Ontario works offices and for the Ontario Disability Support Office."
Beaton says workers have to direct their attention away from supporting clients as a result of issues with the system.
"The actual rollout, is reducing our case workers to spending almost all their time and our managers spending all of their time resolving fixes, looking for work around and its been referred to by some as a learning curve but I think our case workers are finding it to be a learning mountain."
Beaton feels the system is a step back for Ontario Works.
"It's frustrating to go back to just being a place that concentrates on issuing cheques, the effect on Oxford County on our clients for Ontario Works has been minimal in the fact that we are getting the cheques out the door, in many cases we are doing the cheques manually."