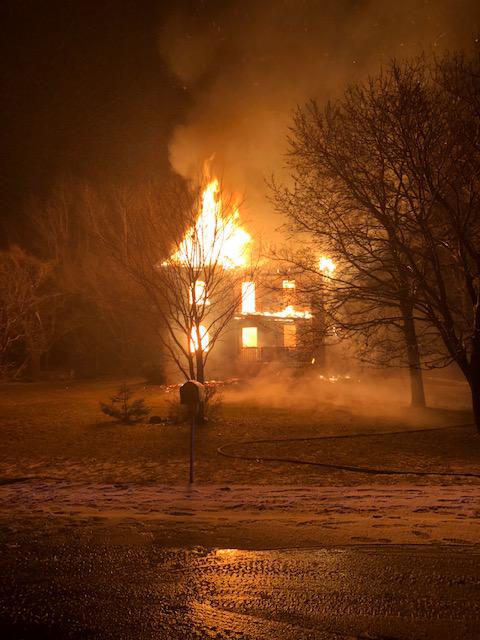 Courtesy: OPP
No one was injured in a second massive residential fire in West Perth. Police don't believe the fires are related.
West Perth - Shortly before 5:00 a.m. on Monday, a fire broke out at a residence in West Perth. It was the second residential fire in a 12 hour time period in the region.

Police and fire crews were on scene at Perth Road 180, between Line 39 and Line 42, in West Perth. No one was injured, as the residence was unoccupied at the time.

The cause of the fire is still under investigation and the Office of the Ontario Fire Marshal has been contacted.

The night before, emergency crews arrived to fight a fire, around 5:30 p.m. on Perth Road 164 in West Perth. At this time, police do not believe the two fires are related.