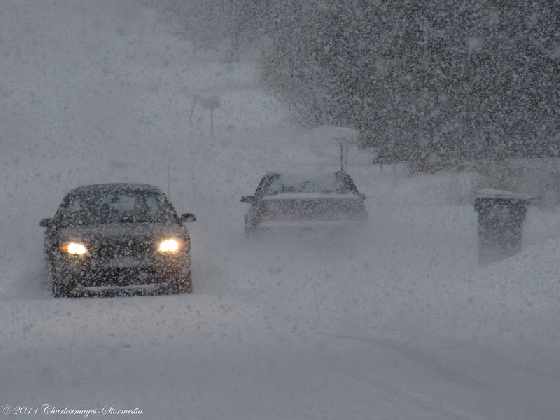 OPP reminding everyone to drive to the conditions as we brace for flurries and snow squalls this afternoon.
See Snow Go Slow.
That's the message from the OPP today as we expect more flurries and snow squalls this afternoon.
Locally we are expecting flurries today, followed by snow squalls and blowing snow. Before the day is over, we could have as much as 10 cm fall to the ground.
Acting Sargeant Ed Sanchuk says to please drive to the conditions.
"Clear off your vehicles, get all the snow off the windows, make sure your entire lighting system is on and that you have a full reservoir of windshield wiper fluid, just in case you need that."
Sanchuk says the last thing he wants to do today is knock on someone's door.
"Are we ready for it, I don't know, but we are going to find out. The OPP are ready, you are going to see officers responding to crashes, my hope is we don't have to respond to any crashes. The main focus here is to get everyone home safely, because the last thing you need is to have a police officer knocking on your and the last thing an officer wants to do is knock on someone's door to tell them a loved one has been lost to a collision."
The snow and flurries are expected to continue into the evening.