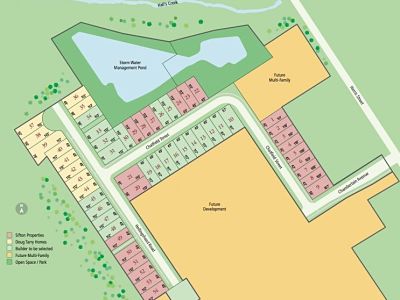 Missing information is deferring a council decision regarding the Sifton subdivision.
INGERSOLL - Ingersoll council met in closed session to discuss what to do with the ecologically sensitive woodlot owned by Sifton Subdivision.
The woodlot is currently undergoing an environmental impact study to determine whether it will be negatively affected by the second portion of the subdivision development.
Council is waiting on the information to determine if the land is viable for parkland purposes or creation of trails. If it isn't, several members of council stated they didn't see the point in acquiring the woodlot.
Councillor Brian Petrie pointed out that the Sifton subdivision lot is the last remaining large woodlot in Ingersoll.
Ingersoll CAO William Tiegert said Sifton requires a decision from council about what they want to do with the woodlot in order to move forward with phase two of the development."We need to answer those questions, whether we want the woodlot, whether we want another parcel of land to develop maybe an active park or whether we want to exercise our rights and take cash in lieu of parkland."
Council met in closed session to discuss the possible acquisition or dispossession of the land.