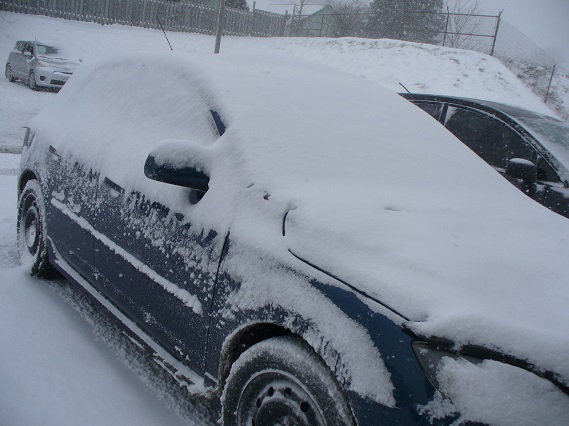 Kids are enjoying a snow day in Oxford County and a couple of other programs have cancelled their events for this evening thanks to the snow.
UPDATE 4:34 p.m. Cowan Park is now open and will run all scheduled programs this evening.

WOODSTOCK - It has been a messy day for commuters as snow continues to fall in Woodstock and Oxford County.
Roads are in pretty rough shape across the region as plows are working around the clock to clear them up. Motorists are being reminded to slow down and take plenty of time to reach your destination.
Today was supposed to be the first day back to school for kids, however busses have been cancelled at every school in the London, Elgin, Middlesex and Oxford County. While the busses are cancelled the schools are still open accept for Woodstock Christian which decided to close the school today.
Other closures to tell you about today include Cowan Park and the Oxford County Walk-In Counselling in Tillsonburg is cancelled for this evening. Anyone requiring mental health, addictions, or crisis support, can call Reach Out 24/7 at 1-866-933-2023.

CMHA Oxford's branch remains open with regular hours.
A special weather statement remains in effect for the region. Environment Canada is expecting another 2 to 4 cm of snow today and the snow should finally start to slow down around noon.
If you would like to report a closure or cancellation, contact the newsroom at 519-537-8040 or email us at news@1047.ca.