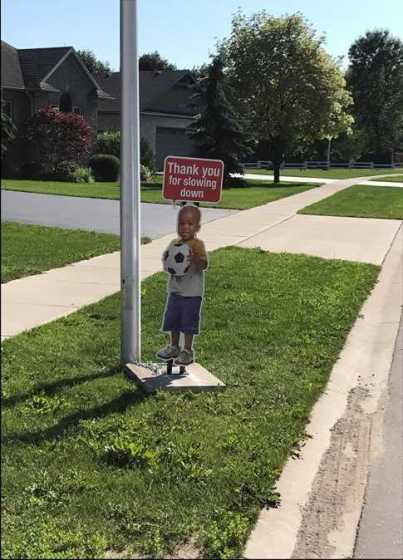 A sign asking motorists to slow down for children has been recovered and returned to East Zorra Tavistock Township.
TAVISTOCK - Oxford OPP are happy to report a happy ending to the theft of a sign that was installed to encourage people to slow down in a residential neighbourhood in Tavistock.
The sign was stolen from Decew Street East last Wednesday. It had a picture of a child with a note stating "Thank you for slowing down." The sign was posted on the edge of the road right beside the ballpark and pavilion which is a well-lit street.
The sign has since been recovered, however police are still looking for the person who stole it in the first place. A local resident found the sign intact leaning up against a transformer box on Saturday on Jacob Street. It has been returned to the Township and it will be erected again.