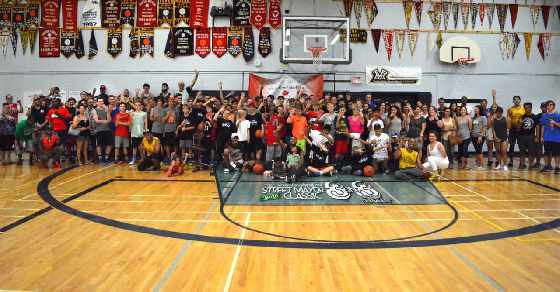 There's still time to sign up for the 6th annual Street Mayor Classic! Registration for the youth basketball tournament closes tomorrow.
WOODSTOCK - Why Not Us is preparing for their 6th annual Street Mayor Classic.
Tomorrow is the last day to sign up for the youth basketball tournament next month.
his year, it is being held at two schools; College Ave Secondary School and Oliver Stephens Public School. Everything will get underway on Friday June 15th from 6 p.m. to 9 p.m. and Saturday 16th from 9 a.m. to 4 p.m. The event is for boys and girls in grades 7 to 12.
On Friday there will be registration and a lot of skills competitions such as two ball, a three point contest and an obstacle course. Saturday will be the main event.
The Street Mayor, Kurke White says Saturday will include stretches and warm ups with professional trainers, the tournament, a free lunch and more.
"We also will throw a half time show and we have a couple performers coming in. Last year we did dunkers, previous years we did dance crews and a lot of other things. But we have a few special announcements for this year and we have a live DJ."
This year they are encouraging girls to get on board and show the boys what they can do.
White adds that prizes are also distributed throughout the weekend.
"We have a lot of gifts. The last few years we've given away TV's every year, shoes, basketballs, a whole bunch of things for them."
May 31st is the registration deadline and spots are filling up fast. You can sign up online here.
All of the money raised will benefit the Kendall Courts Project; a new basketball facility for the Friendly City.