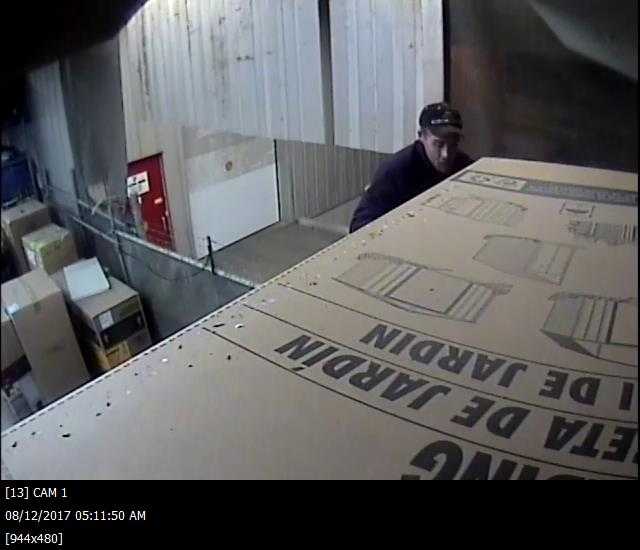 Police have released still photographs of a man accused of trying to steal a generator from the TSC store near Stratford.
STRATFORD - Perth County have released photos of a man who tried to break into the TSC store just outside of Stratford.
Police say the man entered the back of the property last month and tried to steal a generator.
He fled the scene when the alarm was activated. The man was caught on surveillance video. The incident remains under investigation and members of the public are asked to view still photographs to assist with his identification.
If you have information regarding this or any other incident, please call 1-888-310-1122. Should you wish to remain anonymous, call Crime Stoppers at 1-800-222-8477 (TIPS) or submit a secure web-tip at http://www.pc-crimestoppers.ca/, where you may be eligible to receive a cash reward of up to $2,000. Open file