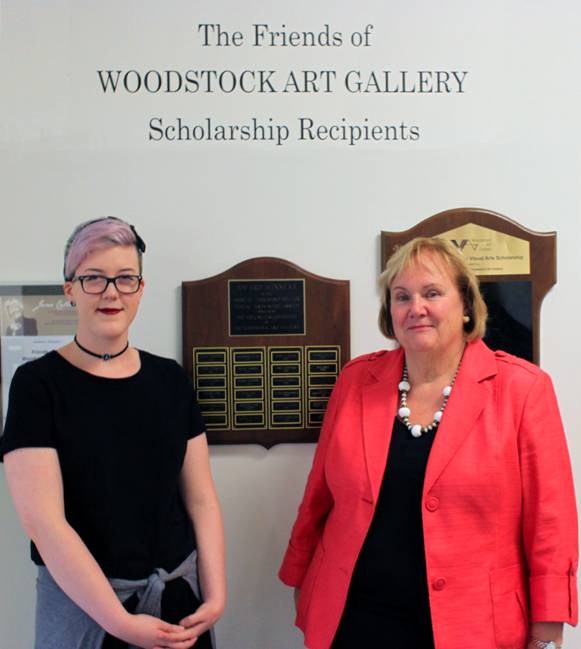 The Woodstock Art Gallery has presented a Glendale High School grad with the $1,000 Friends of WAG Scholarship.
WOODSTOCK - A graduate from Glendale High School in Tillsonburg is this year's recipient of the Friends of the Woodstock Art Gallery Scholarship. 17 year old Caitlin Rabb will be using the $1000 scholarship when she attends the University of Guelph to study studio art and art history this fall.
Rabb says she is excited to pursue an art education.
"I think it will be amazing to get to focus on the topic that I love that is definitely art instead of just getting one or two art classes a year in high school."
Rabb tells Heart FM about the scholarship application process.
"I had to write kind of an essay explaining why I want to pursue the arts. Then I had to put together a portfolio of my art work, submit it and do artist statements which explain the process of creating each artwork and the medium it's in. I also had to get a reference letter from my old art teacher."
Rabb's high school art teacher was Michelle Dench, who received the Friends of WAG Scholarship back in 2003.
Over the past 26 years the Friends of WAG Scholarship has been given to a local high school graduate who plans to pursue a post secondary art education.