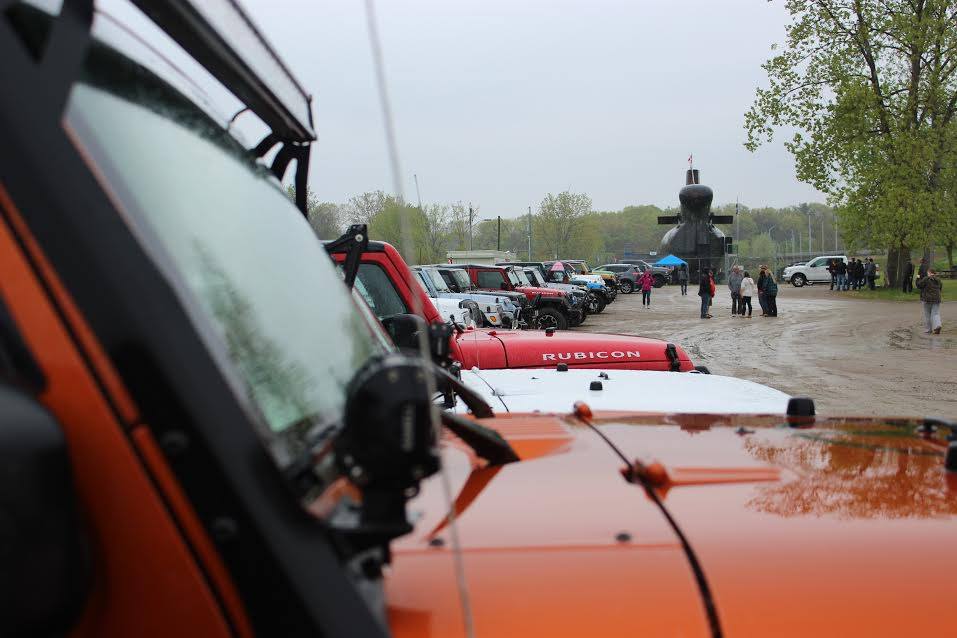 Courtesy: Cross Country Jeepers Facebook Page
Going Topless is something to look forward to in the summer months....for Jeep enthusiasts that is.
OXFORD COUNTY - Going "topless" is something to look forward to in the summer months...for Jeep enthusiasts that is.
This Saturday, The Cross County Jeepers are hosting their 3rd annual "Topless Day". It's an International day that began in Australia 11 years ago, where Jeepers across the globe gather to support a worthy cause in their community.
Founder of the Cross Country Jeepers, Michelle Babcock says the route for the drive this year is pretty exciting itself.
"This year we have decided to go down to Port Burwell where the erosion cliff, all along the cliff area and take a big nice picture of all the Jeeps together then travel back up to towards Tillsonburg again and back to the parking lot where the rest of our activities will be held."
Registration for the event is at 10 a.m. Saturday morning at the the Norfolk Mall parking lot in Tillsonburg.
Close to 100 Jeep enthusiasts are expected out at this years event to raise money for the Courageous Companions organization.
Babcock says it is an incredibly worthy cause to support.
"Courageous Companions is an organization that partners up dogs with anyone who suffers from PTSD, it could be a fire fighter, a veteran or anyone. A lot of the time, the dogs have been rehabilitated, so it is kind of nice, it gives them both a second chance at life."
The fee to participate is $10, which includes inclusion in the drive, as well as the BBQ afterwards, complete with a petting zoo, prizes and local vendors.
In the first year of the event $1000 was raised for the Tim Horton's Leadership Camp and in the second year $1300 was raised for the John Sweeney Homeless Veterans Fund.
This year the group hopes to build on this foundation and continue to give back to the community, while building the local Jeep community.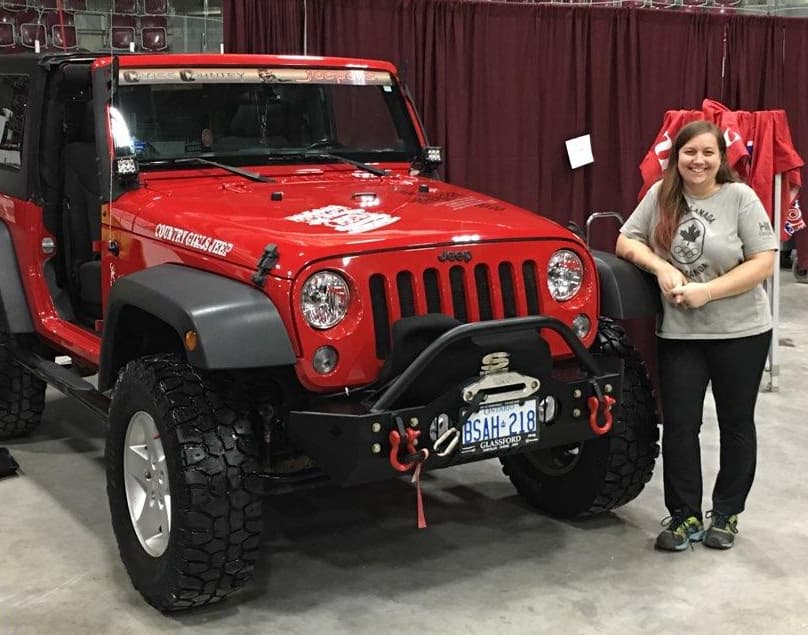 Founder of Cross Country Jeepers, Michelle Babcock