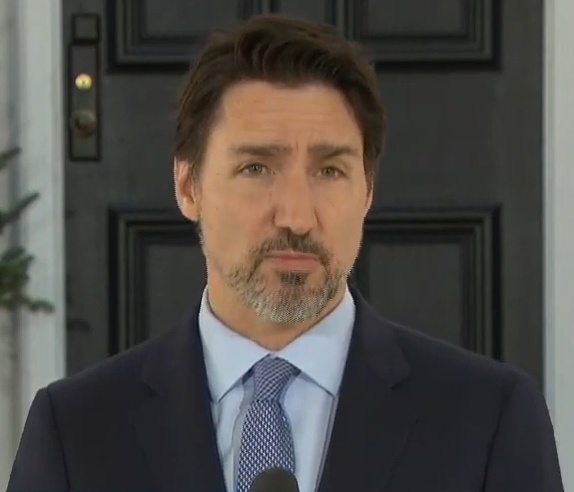 Businesses, both large and small, non profits and charity organizations, who have lost at least 30% of revenue during COVID-19 will be eligible for the 75% wage subsidy.
CANADA - The Government of Canada announced more information of the wage subsidy today.
Eligible businesses can apply to have the Government pay up to $75 percent of wages for their employee's. Prime Minister Justin Trudeau explains who will qualify for this.
"We know what businesses are going through, over the past weeks you have had to get creative to keep money coming in. For people to get through this tough time and for the economy to rebound, people have to keep their jobs, so we announced the Canada Emergency Wage Subsidy. If your businesses revenues have decreased by at least 30 percent because of COVID-19, you will be eligible for this subsidy. The number of employee's you have will not determine, whether or not you get this support. It will apply to non profit organizations, charities and companies both big and small. This is to ensure that employees are still getting paid, whether they work for a business that employs 10 people or 1,000 people."
Trudeau says in order for our economy to recover from COVID-19, people need to keep working. Trudeau explains what this subsidy means for workers.
"If you work for a company that has been impacted by COVID-19, the Government will cover up to 75 percent of your salary on the first $58,700 that your earn. That means up to $847 a week."
This subsidy will be back dated to March 15th.
General Manager for the Woodstock District Chamber of Commerce Kim Whitehead issued the following statement on the news announced by Trudeau today.
"We are pleased that the Canadian government made the announcement that includes all sizes of businesses and industry. The inclusion of not-for-profits and registered charities that are a vital part of our community is another important step the towards a steady economic recovery once the pandemic passes.
We look forward and hope that there may be more to come to protect our members and our community through this difficult time. We are all in this together."