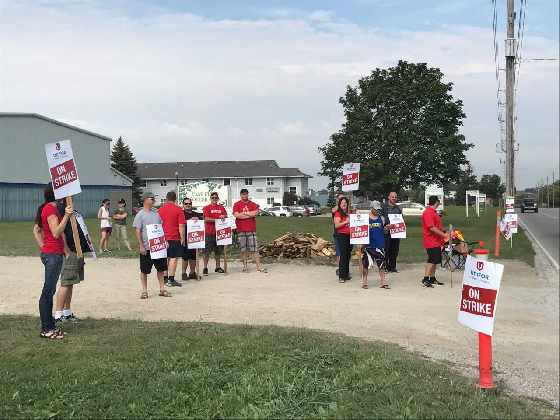 Members of Unifor Local 88 are in Detroit today to meet with some of the higher ups at GM.
INGERSOLL - Employees at the GM Cami Assembly Plant have been walking the picket lines for the past two weeks.
Both sides returned to the bargaining table this week, with little progress to report. Unifor Local 88 President Dan Borthwick posted the following message on their web site this morning.
"Over the last couple of days, the Master Bargaining Committee, along with our Unifor National Representatives, have had a series of disappointing meetings with the company. A high-level meeting has been scheduled today in Detroit with GM representatives, Unifor Local 88 and Unifor National Representatives. We will continue to update the membership as things progress. Thank you for your continued support."
Nearly 2,800 employees are out of work at Cami for the strike, which has also impacted other production facilities in the area.