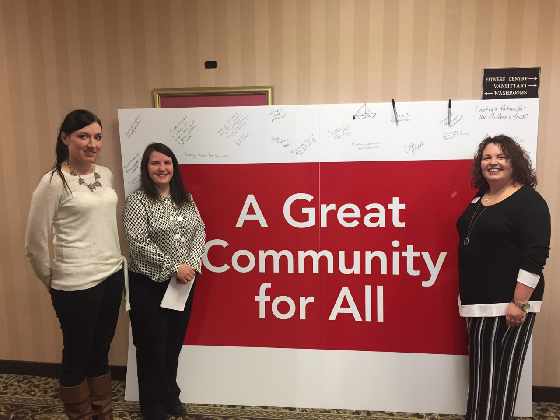 The community paid it forward in a big way by helping the United Way not just meet their goal, but surpass it.
OXFORD COUNTY - United Way Oxford celebrated a very successful fundraising campaign at their annual Community Celebration.
Although they announced a $35,000 shortfall at the beginning of the month Executive Director Kelly Gilson says the community went above and beyond their goal as a result of the 150 Challenge.
"We are announcing a record achievement of $1,186,404!"
The original goal set in September was $1,175,000.
Gilson adds a lot of the fundraised dollars come from workplace donations, corporate donations, and of course student stair climbers.
All of the money will stay within the county. It will benefit 14 different programs that align with United Ways priority areas; poverty to possibility, strong communities, and all that kids can be.
Gilson would like to thank the people of Oxford for their support.
"I just want to really sincerely thank the community for coming forward, for really believing in the work that we do, and believing that they too can be a part of creating change."
Although their official fundraising campaign has come to an end, the United Way does accept donations year round.