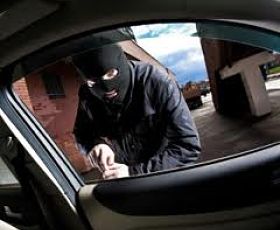 OPP once again reminding drivers to ensure their vehicles are locked
INGERSOLL - After several vehicles were entered in Ingersoll, OPP are once again reminding drivers to lock their vehicles.
Oxford OPP say between December 3 and 10, an undisclosed number of vehicles were entered and valuables such as a credit card, check book, GPS, Bluetooth, cash, laptop, iPhone, camera, prescription medications, gift cards and a winter jacket were taken. Most of the vehicles entered were unlocked.
OPP say by simply locking your vehicle when it is parked, you can prevent this simple yet costly theft.