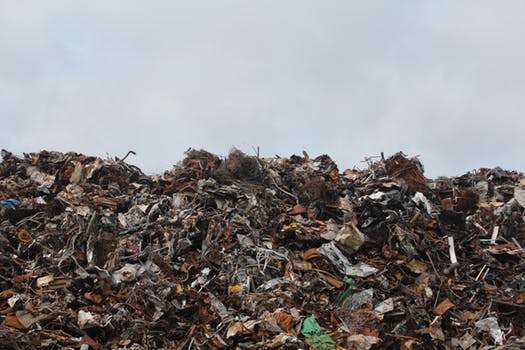 stock photo
The report included the claim it supports their position that a landfill can be safely developed and operated. Zorra Township will not be giving an official stance on the proposed landfill until they have gone over all the data. 
ZORRA TOWNSHIP - The draft Environmental Assessment report for the proposed Southwestern Landfill in the Township of Zorra is now available for public consumption.
Walker released their findings yesterday and they claim it proves a landfill can be safely developed and operated. The proposed landfill would accept up to 850,000 tonnes of solid, non hazardous waste every year generated in Ontario. The next step now for Walker is to gather public input, both online and through Open houses and submit a final report to the Minister of Environment. The public consultation phase will run until June 15th. You can read the full draft EA report from Walker online here.
Zorra Township Mayor Marcus Ryan says the report answers the questions in the terms of reference.
"That's why the Joint Municipal Coordinating Committee hired a peer review team of our own scientists to review that work and answer for ourselves and do we think those questions have been answered sufficiently and accurately."
Ryan notes it is going to take a long time to go over the report which is extremely detailed.
"The first job for the peer review team hired by the JMCC is to review the Environmental Assessment report that has been prepared by Walker, this is how long it is going to take us to answer that question because this is a massive document. Apparently when printed out, it is about five feet tall in binders. So the first job of the peer review team is to say, how long is this going to take us to assess this Environmental Assessment. They are working on that right now and we will get an answer to Walker as soon as possible."
Ryan says Zorra Township will not be giving an official stance on the proposed landfill until they have gone over all the data.
"I think that's the way residents should want it, they should want our elected officials to work hard at this, they should want our municipal staff to work hard at this and they should are peer review team of scientists to work hard at this and really ensure that the questions have been answered adequately and accurately before any decisions are made on this."
Ryan encourages residents to also do their research and provide any and all feedback they may have. The Joint Municipal Coordinating Committee released the following statement regarding Walkers report:
"With Walker Environmental Group's release today of the Draft Environmental Assessment (EA) for the Southwestern Landfill proposal, our work as a Joint Municipal Coordinating Committee begins its most crucial stage: overseeing the long-planned review of the landfill proposal by an independent peer review team, while at the same time ensuring our residents are being informed about the EA process and their right to have a say.

The release of the Draft EA document, with its supporting studies, presents a first real opportunity for the public to review and comment on the specifics of the landfill proposal and its impacts. As part of its role, the independent peer review team will provide the Oxford County community with objective, science-based information on the Walker EA studies and whether they adequately and correctly assess the potential impacts of the proposed landfill.
To the residents of Zorra, Ingersoll and South-West Oxford—who are most immediately affected by this decision—and to all residents of Oxford County, who will share in the potential impacts to our communities, we encourage you to learn what you can about the Southwestern Landfill Proposal, ask questions, and submit your comments formally through the EA process so they are recorded.
Last month, the JMCC added a detailed briefing and a high-level infographic to its website at www.oxfordreviewteam.ca to help the community understand this stage of the environmental assessment. If there are other ways we can support you in making a meaningful contribution to this process, please reach out to your elected officials or email us at info@oxfordreviewteam.ca."
You can read the entire draft EA report from Walker and provide your input online here.