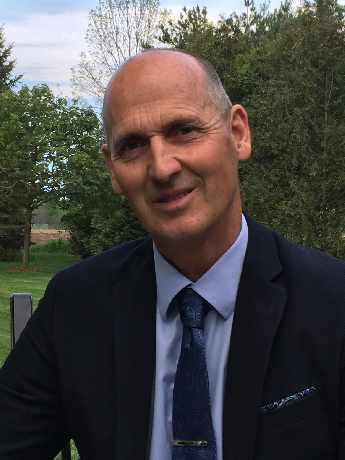 Paul Buchner would like to address concerns with township roads and volunteer firefighter training if he is elected this fall.
SOUTH-WEST OXFORD - A Ward 1 councillor is looking to extend his term in South-West Oxford.
Paul Buchner was appointed to the job after Anne Vanhoucke passed away in December.
Buchner was approached to run for the position four years ago, but he declined because he didn't feel ready. He says a lot has changed since then.
"Currently I'm on the GayLea Board of Delegate Members and I've just finished a two year intensive training program for governance. I felt at this time I have the tools and I am not intimidated by the job."
If elected this fall, Buchner says he would like to address some concerns with roads and fire services.
"With all the downloading and extra training that all of the volunteer's need, a lot of them are walking away from it because it's just too much. In the fire department, as of two days ago they resigned en masse because they decided it was just too much for them to do anymore."
Buchner had dedicated 25 years to the fire department.