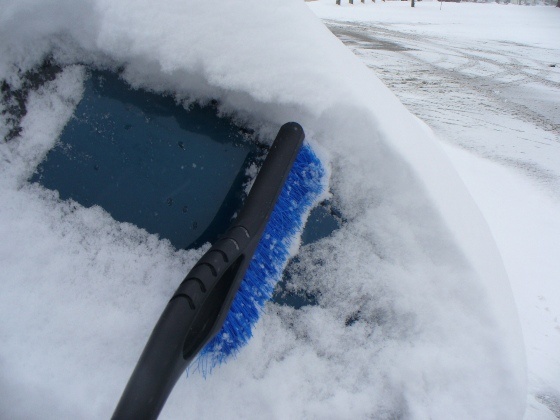 Woodstock Police and Oxford OPP have responded to several collisions and vehicles in ditches today after a messy morning commute.
WOODSTOCK - It has been a messy, sloppy day on the roads in Woodstock and Oxford County.
Woodstock Police have responded to several calls this morning of collisions and cars in the ditch. Constable Nikki VanLeeuwen says if you do have to venture out, drive to the conditions and take some precautions.
"Make sure that you clear off your windshields, the snow from the roof of your car, because we are having issues of snow flying and ice flying off people's vehicles and damaging cars, so just be sensible when you go out on the roads today, drive slow and take plenty of time to reach your destination."
VanLeeuuwen says you really shouldn't be driving today if you do not have snow tires on your vehicle.
"If people don't have to venture out today then please don't we need the snow plow operators on the roads, getting the roads cleared, so if you can stay home, stay home. If you do have to venture out, if you don't have snow tires on your vehicle or really good tires, don't risk it, stay home."
OPP have also responded to several cars in the ditch and collisions in Oxford County. They are reminding everyone when you see snow, go slow.