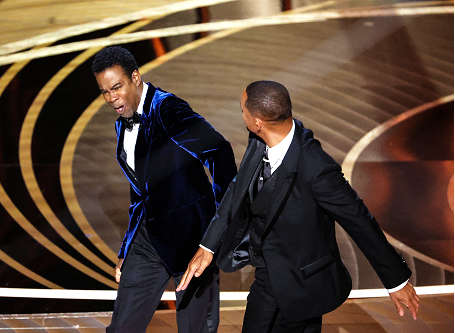 The Academy banned the actor because of what they called "harmful behaviour" after Smith slapped comedian Chris Rock.
It will be a long time before we see Will Smith at the Oscars.
The Academy of Motion Pictures Arts and Sciences banned Smith from attending the ceremony for 10 years for they labelled "harmful behaviour" at this years Academy Awards.
Smith famously walked on stage and slapped comedian Chris Rock after he had made a joke about his wife's hair. Jada Pinkett Smith suffers from alopecia and the comedian said, Jada, I love you, can't wait to see you in G.I Jane 2.
Representatives for Chris Rock have stated he did not know the actress suffered for alopecia.
After the slap, Smith sat back down in his seat at told Rock to keep his wife's name out his mouth, while also using profanity.
Some 30 minutes later, Smith was named best actor and gave a speech, where he apologized to the Academy and those in attendance, but he did not apologize to Chris Rock until the next day.
Last week Smith resigned from the Academy, knowing, he was about to face punishment.
He will be allowed to keep his Oscar.