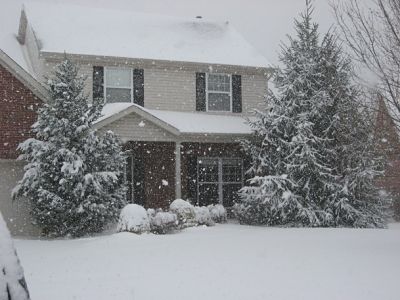 Homeowners are being reminded to make sure there is no snow in their outside vents this winter.
Now that we are finally starting to see out first bit of snow the Woodstock Fire Department wants to make sure homeowners are checking their outside vents.
Snow build up inside the vents can prevent carbon monoxide from leaving your home, which can have deadly consequences. Carbon monoxide can be created by anything that ignites a flame; this includes gas appliances and furnaces.
Public Information Coordinator Lisa Woods says if your outdoor vents are blocked, there's no way for the carbon monoxide to get out.
"If your furnace and appliances are working properly it vents to the outside but if it gets blocked by snow or leaves or anything then it can back up into your home and cause a problem."
Woods tells Heart FM homeowners should check their outside vents regularly this winter.
"It could happen quickly depending on if you have had your appliances serviced and maintained that includes your dryer vents, making sure there is no blockage in there as well. Any amount of carbon monoxide is bad in the home so make sure you have a carbon monoxide detector to detect that."
MPP Ernie Hardeman's private members bill, the Hawkins-Gignac Act states every home with a source of carbon monoxide must have carbon monoxide alarms.