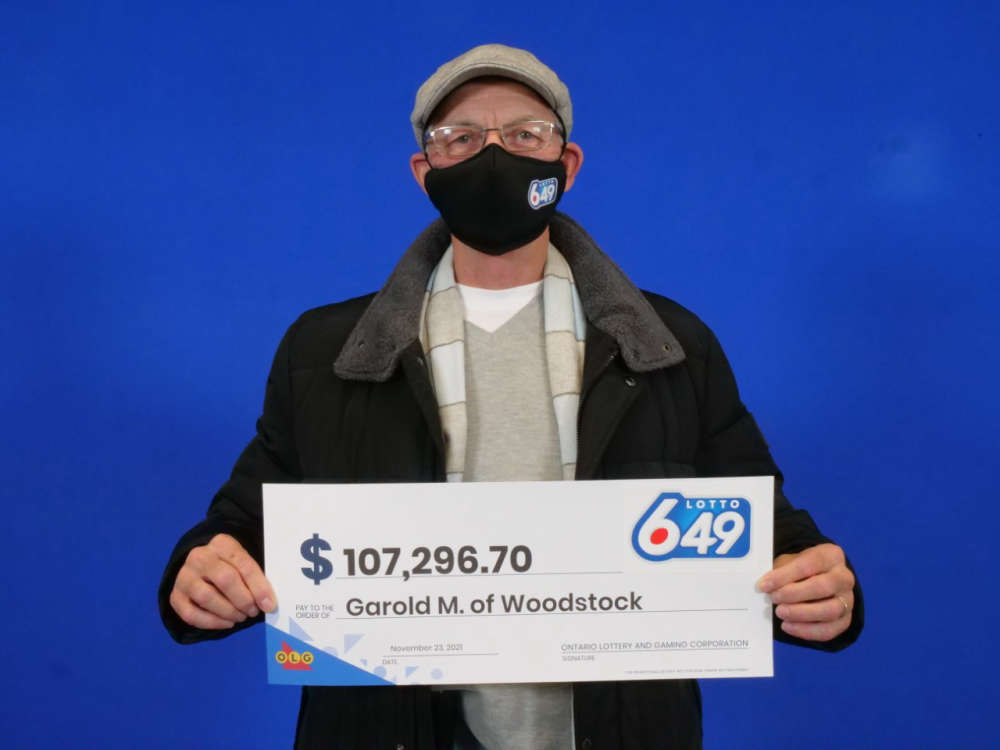 Garold Miles plans to use his winnings to pay some bills, upgrade his wife's car and go on a trip.
WOODSTOCK - A Woodstock man is $107,000 richer after winning a LOTTO 6/49 second prize.
Garold Miles purchased his winning ticket at the Petro Canada on Norwich Ave.
He says he's been playing the lottery for years.
"I've been playing my own numbers for 30 years. I decided to play Quick Pick two weeks ago and that is what won me this prize," he shared while at the OLG Prize Centre in Toronto to pick up his cheque."
The retiree couldn't believe it when he won.
"I saw a lot of numbers and thought, 'Wait a minute!' and then checked it again and paid closer attention to the figure on the screen. I was shocked!"
His family was equally as excited.
"When we were ordering dinner, I announced I was going to pay for it because I won LOTTO 6/49. Everyone was so excited. My wife jumped up and hugged me! I felt comfort and peace."
Miles plans to pay some bills, upgrade his wife's car and invest his win.
"We will also save some for home renovations and a well-deserved trip when it's safe to travel."
He also won a $5 prize as well, but wasn't quite as excited about that one.