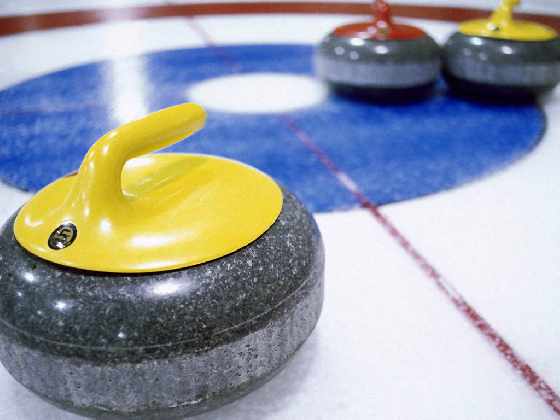 Charlie Richard and the Fanshawe Falcons will play in the College National Curling Championships in London this weekend.
WOODSTOCK - A 19 year old from Woodstock is hoping win gold this weekend at the College National Championships in London.
Charlie Richard is hoping to use home ice to his advantage as his Fanshawe team led by skip Kelly Shuh competes for gold. Richard actually goes to school at the Woodstock satellite campus and his Fanshawe team qualified for the event by winning the provincial championships in Thunder Bay last month. He tells Heart FM this is the biggest bonspiel he has ever curled at.
"Well this is definitely the most prestigious, I have never competed at a National event, so just being here for me is huge, especially in my rookie year, I have another year after this so hopefully I can carry the torch into next year. The competition is going to be as good, if not better than the Provincials so we have prepared ourselves with that mind set and we will have to be at the top of our game to win."
Richard admits they will be in tough this weekend and they are really hoping to put together some victories so they can play in the gold medal game on Saturday at 5pm at the Highland Country Club.