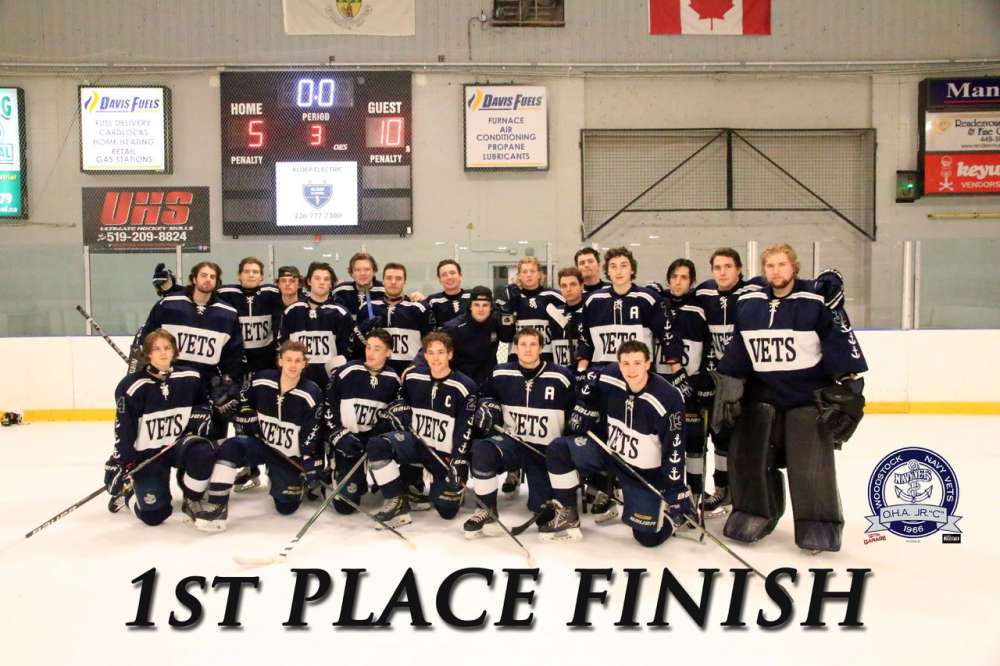 The Woodstock Navy Vets became the PJHL Regular Season Champions on Saturday after they beat the Burford Bulldogs 10-5.
WOODSTOCK - The Woodstock Navy Vets have won their first division title in 20-years!
They became the PJHL Doherty Division Regular Season Champions on Saturday after celebrating a 10-5 win over the Burford Bulldogs. The team has not won a regular or playoff division title since 2002.
The Vets also beat the New Hamburg Firebirds at Southwood Arena on Friday 7-5.
Meanwhile the Norwich Merchants shutout the Bulldogs 4-0 on Friday, suffered a 3-1 loss to the Wellesley Applejacks on Saturday and narrowly beat the Hespler Shamrocks 2-1 yesterday.
The Tavistock Braves crushed the Applejacks 5-2 on Friday and demolished the Bulldogs 5-1 yesterday.
The Thamesford Trojans fell to the Port Stanley Sailors 1-0 on Saturday.