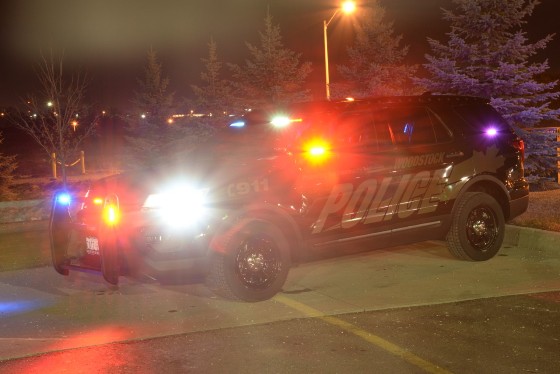 Tires slashed, windows smashed, eggs were tossed, vehicles were broken into and two apartment buildings were targeted by a mail thief in Woodstock over the long weekend.
WOODSTOCK - Woodstock Police are investigating after several vehicles were targeted with mischief in Woodstock.
Officers responded to multiple complaints of damage to cars and trucks over the weekend. A 25 year old man was charged after he hit a parked car in the Wal-Mart parking lot. The man had left a note after he hit a parked car with his car door, however the note had suspect information on it and police charged him with mischief under $5,000.
Another case happened on Saturday afternoon where a man hit the rear window of a car with a baseball bat while going through the drive thru at the McDonald's on Dundas Street. Several cars were also egged on Saturday throughout the city and at least two reports of tires being slashed on Bay Street. On Tuesday morning police also received a call about a window being smashed at a business on Ingersoll Road.
---
Woodstock Police are reminding vehicle owners to lock their vehicles. Over the past weekend several vehicles in the area of Devonshire Avenue, Jack Poole Drive, and Wellington Street in the City of Woodstock.
---
Woodstock Police are investigating after a couple of apartment buildings were broken into on New Years Day. The first incident happened at the building on Canterbury Street. Police say a man pried open the front door of the building and entered the mail room. He was in the room for about 40 minutes. The man is described as being in his late 20's to early 30's, wearing a black coat and carrying a red and black duffle bag and a pry bar.
Then on Monday night another building was broken into on James Street. A man was able to pry open the door and entered several mail boxes that are located inside the entrance doors. He stole several pieces of mail from different mail boxes. The same man is also responsible for vehicle entries and damage to vehicles at the James Street apartment buildings on Christmas Eve. He was wearing a black coat and carrying a black and red duffle bag.