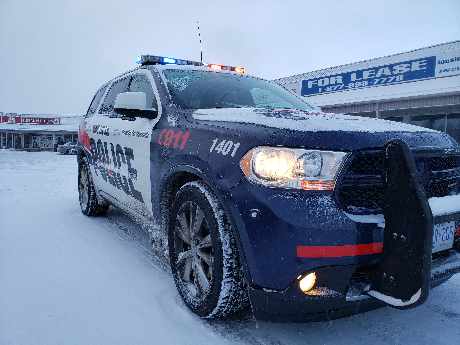 Woodstock Police Briefs include a trio busted for trying to return stolen items to the Home Depot and a local man arrested on weapons charges in downtown Woodstock.
WOODSTOCK - Woodstock Police are crediting the quick actions of the employee's at the local Home Depot for helping them arrest three people on fraud charges.
Police responded to a call on Thursday afternoon at the Home Depot in Woodstock. They were called to help the loss prevention staff about a fraud in progress. Police arrived on the scene and immediately arrested two men and a woman. One of the men was arrested in the store and the other two were arrested in the parking lot.
The men were trying to return items for in store credit fraudulently, Employees caught onto their suspicious activities and immediately alerted the police.
Inspector Marci Shelton says they have to give a lot of credit to the employees for helping to make this arrest.

"Often it is difficult for police to identify individuals committing these types of frauds because they leave the area before the police arrive. The employees that were working caught onto their actions and immediately called us, giving us the earliest opportunity to respond and take action."
Police arrested and charged 21 year old Harmandeep Kaur, 23 year old Lovepreet Singh and 22 year old Jashanpreet Singh with fraud under $5,000, possession of property obtained by crime under $5,000, possession of heroin and fail to comply with an undertaking.
The three accused are all from Brampton.
---
WOODSTOCK - Woodstock Police arrested a local man after getting calls about someone with a handgun in the City.
Police say the man was driving in the area of Clarke Street and Devonshire on Thursday night when he spotted another man walking down the street with a handgun tucked into the back of his pants.
Police arrived and arrested a 21 year old man. The gun turned out to be a BB style weapon.