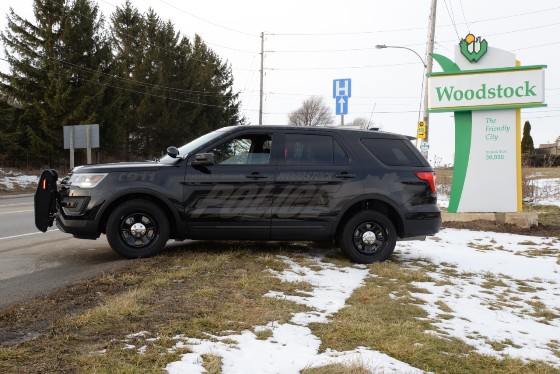 Briefs include a suspicious person peering into windows on James Street and a 2003 silver Subaru Forester stolen from a parking lot on Highway 2.
WOODSTOCK - Woodstock Police are investigating after a suspicious person was peering into the window of a home on James Street near Stafford Street on Monday night.
When confronted by the owner, the suspect claimed they thought someone else lived at the home. The suspect is described as male, about 5'5 with brown curly hair, a black grey coat with two plastic bags.
Police offer the following tips to help protect your property:
- Close and lock doors on home and vehicles
- Ensure vehicle and home windows are shut (and locked, if possible) – especially on the main floor
- Turn on outside lights. For convenience consider investing in a light timer or motion censored outdoor lighting.
- Close overhead garage doors
-· Remove keys, wallets, cash, garage door openers and other valuables from vehicles.
---
WOODSTOCK - Jewelry has been stolen from a vehicle sometime overnight between April 12 and 13 in the area of Sunset Boulevard near Alice Street.
Police are asking drivers to double check to ensure no valuables have been left in their vehicle in plain view.
---
WOODSTOCK - A 2003 silver Subaru Forester has been stolen from a parking lot on Highway 2 near Township Road 2.
The vehicle was taken sometime between Sunday night at 8 p.m. and Monday night at 8 am. The vehicle had some damage to the passenger side.
Anyone with information is asked to contact Woodstock Police or Crime Stoppers.