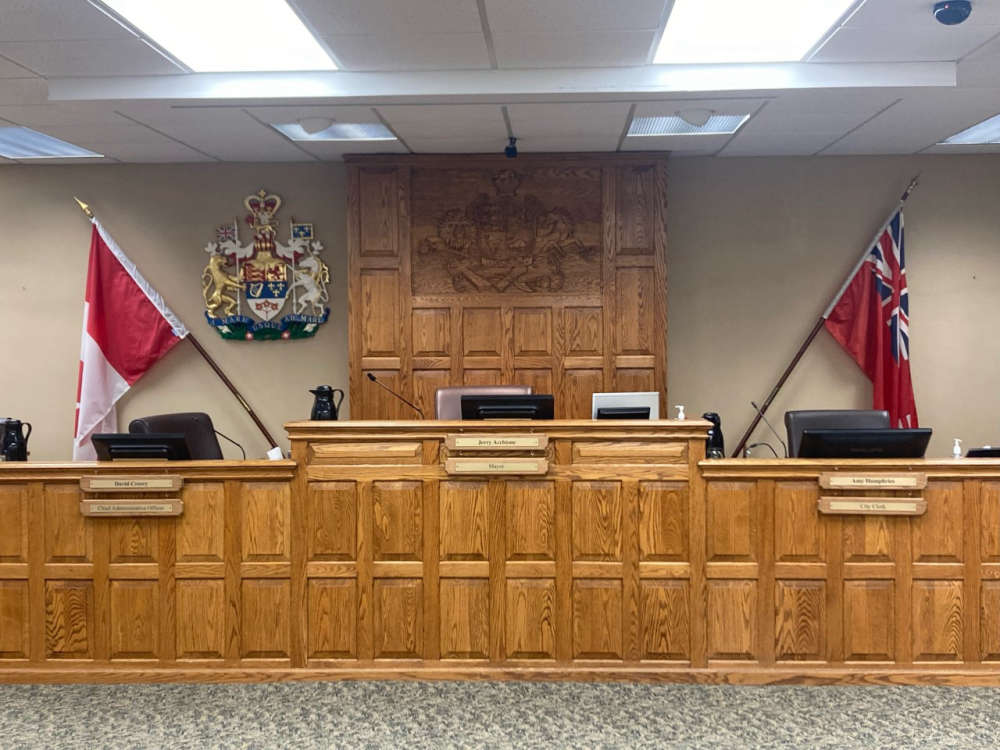 Twenty-three people will deliver a delegation to Woodstock City Council during tomorrow's special meeting. They will voice their thoughts on the possibility of a consumption treatment site opening in the city.
WOODSTOCK - Lots of people will pack the Council Chambers at Woodstock City Hall to discuss the possibility of a consumption treatment site opening in the Friendly City.
A special council meeting on the matter will get underway at 1:00 p.m. tomorrow. You can find the agenda online here.
Twenty-three people have signed up to deliver a delegation to council and they will each have five minutes to speak their thoughts. The only exception will be Dr. Ninh Tran, the Chief Medical Officer of Health for Southwestern Public Health, who will be delivering a 20-minute presentation.
Council is asking everyone to be respectful because this is a complex topic and people will have a wide range of opinions based on their own concerns and experiences. It's also reminding all of the the delegates that "inappropriate, inflammatory and derogatory language will not be tolerated" and Council might limit certain delegations if they are not presenting new information on the matter.
It's expected to be a big turnout, so please note that seating in Council Chambers will be limited. The City will provide additional seating in another room, where residents can watch a livestream of the meeting. People at home will also be able to tune into that livestream on the City of Woodstock YouTube page.
Those who did not submit a delegation request before last Friday's deadline but would still like to provide their input can send an e-mail to clerksinfo@cityofwoodstock.ca. They can also send a letter to the address written below:
Office of the City Clerk
RE: Potential CTS Site in Woodstock
PO Box 1539
Woodstock ON N4S 0A7