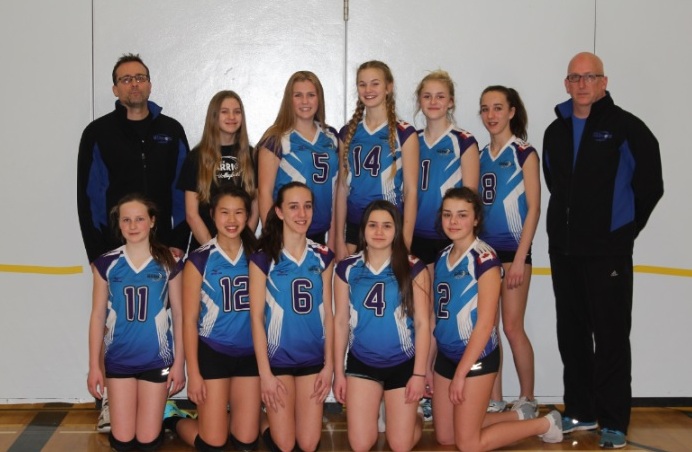 After a great first day at the Eastern Nationals, the Woodstock Warriors came up just short.
WOODSTOCK - The Woodstock Warriors Girls U14 Volleyball team competed hard at the Eastern Nationals in Ottawa.
After a great first day the girls went into Saturday in the top 16. They suffered a heartbreaking loss to keep them out of the top tier on Saturday, losing 16-14 after having a 14-7 lead. Coach Jody Timphany tells Heart FM the he was very proud of the way the girls competed over the weekend.
"The girls opened a lot of eyes there, we went to 28-26 with the team that got silver at Nationals and we were up actually in that set to win it, we were able to go 3 with a lot of the very top teams in the country but we are still a little younger than some of the other teams as far as experience, we have some 1st year and a couple of 2nd years and most of the teams at this level have all 3rd year players."
Timphany admits the girls never did fully recover from that heartbreaking loss, finishing 5th in Tier 3. He adds they also had a great time at the Nations Capital.
"After the second day we all went over the parliament buildings, got a picture of the team at some of the parliament buildings with the Woodstock and the girls really enjoyed that."
The Warriors have 14 players on their roster, with most of the girls coming from Woodstock. Here is the complete list of the team roster.
- Bree Allard
- Monica Henry
- Abbey Law
- Georgia Boshell
- Annabelle Craig
- Ainsley Docherty
- Brooke Jarvis MB
- Ashley Docherty
- Eden Wright
- Ally Gibson
- Haley Cocker