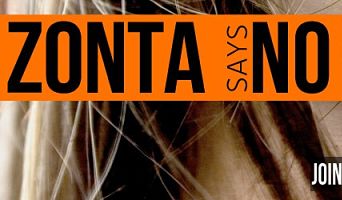 Zonta Club 16 days of activism runs until December 10th.
OXFORD COUNTY - The Zonta Club of Woodstock in partnership with several Oxford County community organizations have teamed up for the 16 Days of Activism Against Gender Violence. The campaign runs from November 25th until December 10th, each day celebrating or honouring an internationally recognized day. "...there are some days recognized by the World Health Organization such as the International Day for Disabled Persons and the International Day for Women's Rights," said Director of Crisis Outreach and Specialized Services, Lynn Wardell. Various events have been held throughout the community including a Skating Party held by Domestic Abuse Services Oxford & Woodstock and Woodstock Police Services. Wardell adds that this is an International event.
The Woodstock Hospital, Woodstock Art Gallery and the Oxford Domestic Assault Review Team were just a few of the organizations around the community that were involved.
Coming up is the International Volunteer Day for Social and Economic Development, International Anti-Corruption Day and the International Human Rights Day.
More details can be found HERE