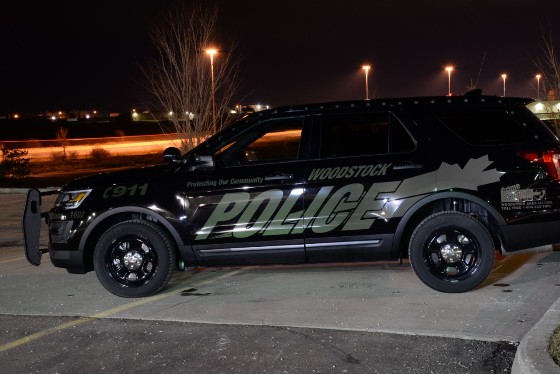 The break ins are happening at homes, construction sites and at local businesses.
WOODSTOCK - Woodstock Police have investigated 9 break and enteres in the friendly city during the month of march.
Police say the break ins are happening at residential properties, construction sites and at local business. The most recent case happened at a home on Light street last Wednesday night. The house is under construction and has had several break and enters over the past few weeks.
Stolen is a compressor and mitre saw. The place has also been tagged with graffitti with red spray paint and the letters RM.
Police are looking for two people who have been spotted in the area. The first is a woman in her mid 30's who is about 5'10 with an average build, white with dreadlocked brown hair and wearing a dark hooded cape that hung down to the ground. The second suspects is man in his mid 30's with an average build about 5'10 with brown dreadlocked hair.
Woodstock Police are offering up the following tips to protect your property from break and enters.
* Leave lights on if you are away, turn radios on and utilize automatic timers for lights
* Keep garage doors closed and locked
* Arrange for snow removal and lawns to be cut
* Use proper locks on doors and windows
* Mark your valuables with an engraver so they are easily identifiable if located
* Advise neighbours to watch your property when you are away