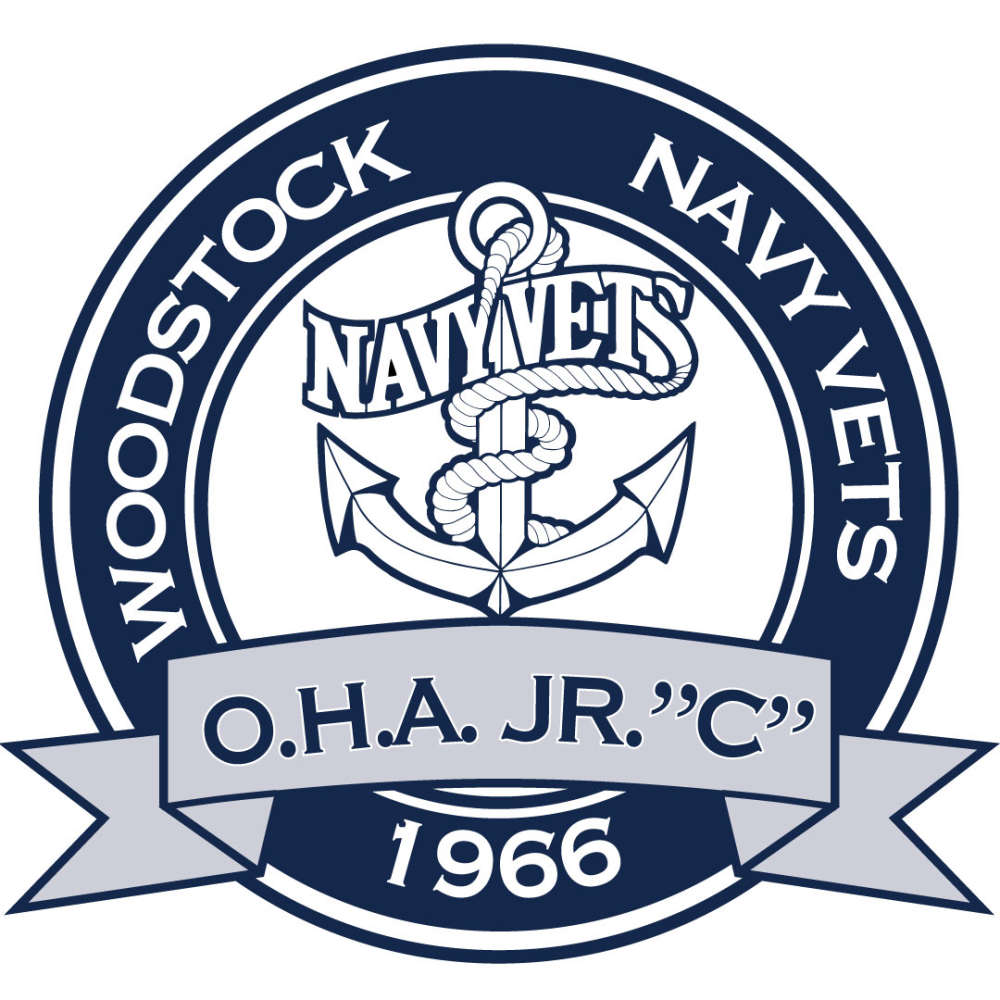 The Woodstock Navy Vets will play their 2000th regular season game in franchise history tonight when they host the Hespeler Shamrocks at Southwood Arena.
WOODSTOCK - The Woodstock Navy Vets reach an incredible milestone this weekend.
Tonight is the 2000th regular season game in Navy Vets franchise history, and it comes at the crucial halfway point of the season with an opportunity to improve their 9-9-0-1 record to above .500.
Communications Coordinator Jim Taylor says the 2000th game will include a special pre-game ceremonial puck drop featuring a few of the players who played in the inaugural game in Ingersoll back on October 23, 1966 against the Marlands.
"We got three guys from that original game. Gene McLaren, Don Izzard and Scott Seagrist are all going to be at the game and participate in that ceremony. They're quite honoured to be part of it after 56 years."
Falling on the same night as the 2000th game is also the annual Teddy Bear and Pajama Toss. When the Vets score their first goal, the fans are asked to throw bears and pajamas onto the ice so that they can be collected and distributed to Power of Hope and the Woodstock Police Service to stock up their cruisers.
The Navy Vets ask that fans bring brand new teddy bears and pajamas in a grocery bag to prevent the items from getting wet. If you don't have anything to throw, you can purchase bears and pajamas from a small table at the game.
The Vets are hosting the Hespeler Shamrocks tonight and tomorrow night. On Sunday, they will be participating in the Woodstock Santa Claus parade collecting canned food and hygiene products for Salvation Army. They also launch their Online Christmas Auction and you can find the link here. The auction kicked off on Sunday November 27th and it will end at 12:00 p.m. on Sunday December 4th.