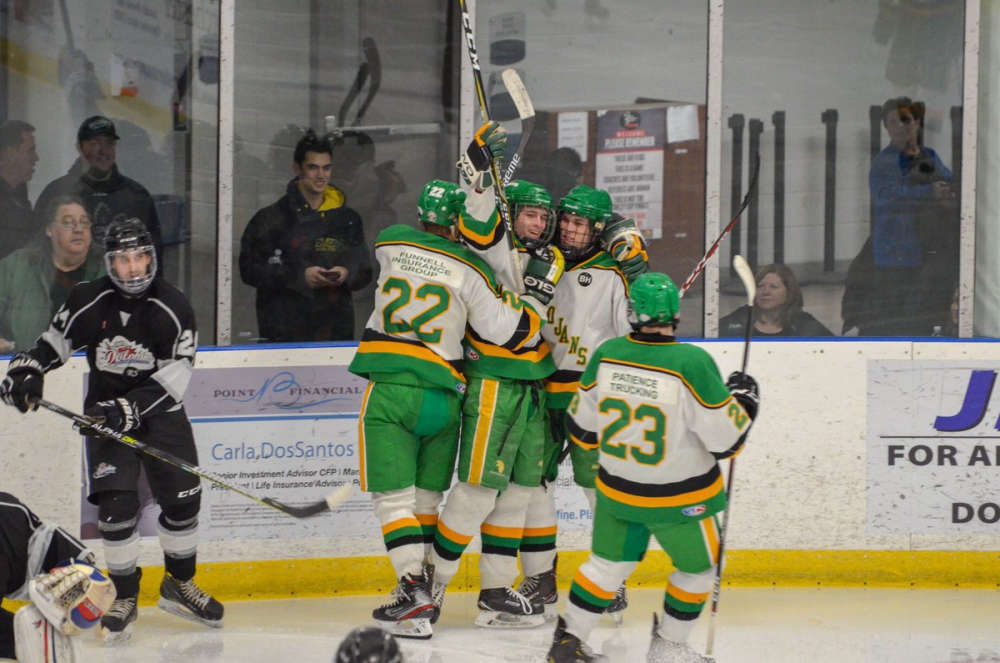 The Trojans season ended last night after they suffered a 1-0 loss against the Stars in Game 4 of the Yeck Division Final.
PJHL - The Thamesford Trojans season has come to an end.
They fell to the North Middlesex Stars in Game 4 of the Yeck Division Final last night 1-0 at the Embro Arena. North Middlesex won the series 4-0 in the end.
The Trojans had to play the last few of their home games in Komoka and Embro because the ice had been removed at the Thamesford Area Recreation Centre. You can read more about that online here.
In a post on the team's Facebook page, the Trojans thanked their fans, sponsors and everyone else who supported them this season.
Meanwhile, the Tavistock Braves will be back on the ice tonight for Game 5 against the New Hamburg Firebirds. The Doherty Division Final is currently tired 2-2 and tonight's game will begin at 7:30 p.m. at the Tavistock and District Recreation Complex.