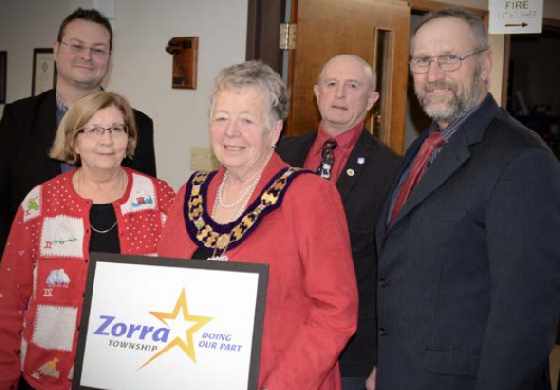 Zorra Township is starting 2018 with new branding; including a logo with the slogan "Doing Our Part"
ZORRA TOWNSHIP - The Township of Zorra is sporting a new look as they start the New Year.
Members of the council released the logo with the slogan "Doing Our Part" at their last meeting.
In a press release, Mayor Margaret Lupton says it was time for a change.
"We felt that defining and articulating our brand would help current employees be more effective in their roles, make it easier to recruit new employees and help Council in strategic planning and prioritizing resources."
Lupton adds coming up with the new brand and logo was a team effort.
"During the Brand Development process, we realized that residents, businesses, employees and members of our local council are all willing to get involved, pitch in to help and go above and beyond without hesitation to make Zorra better. Everyone here is willing to do their part and that is what defines Zorra."
Chief Administrative Officer Don MacLeod believes the new look suits the township very nicely.
"Throughout the years, employees of Zorra Township have all worked towards the same goal - making Zorra a better place for our residents. Doing Our Part, really defines this in very simple terms for current staff, as well as for future employees."