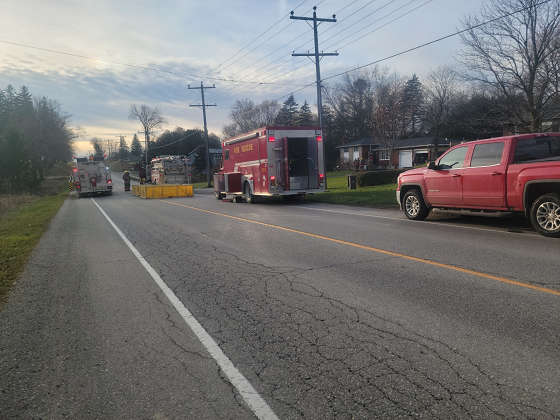 photo courtesy OPP WR twitter
Another active fire in Oxford County, this one at a home on Oxford Road 17 in EZT.
EAST ZORRA-TAVISTOCK - Oxford OPP and firefighters from Hickson and Innerkip are currently responding to an active fire at a home on Oxford Road 17.
Few details are known at this time. The road is closed between Masters Drive and Oxford Road 11.
Motorists are asked to avoid the area and let the firefighters do their job.
We will provide you with more information as soon as it becomes available. This is the second active fire happening in Oxford County this afternoon. Morrice Furniture store in Tillsonburg is fully engulfed in flames.