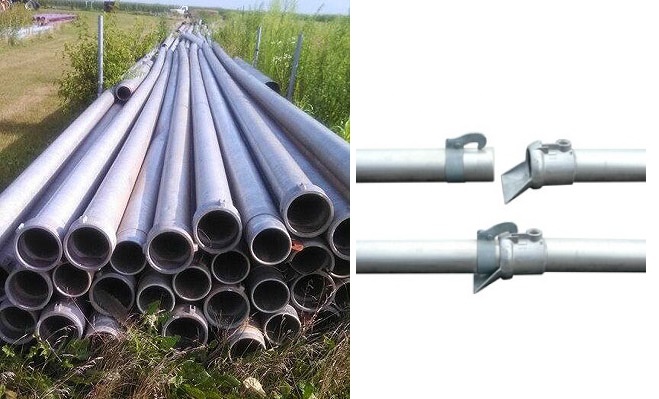 Photo Courtesy Perth OPP
OPP are looking for an older green farm trailer and some aluminium pipes taken from a rural property.
PERTH - OPP are investing the theft of aluminium pipes and a farm trailer.
Officers believe the property along Road 104 northwest of Sebringville was entered sometime between September 13th and September 20th.
The older green coloured farm trailer had been loaded with approximately 80 sections of aluminium pipes. Officers believe the thief or thieves would have used a farm tractor or a heavy duty truck to tow the trailer away.
The aluminium pipes were originally used as irrigation pipes but are now used for spreading manure on rural properties.
The total value is estimated at around $15,000.
Anyone with more information is asked to call Perth OPP at 1-888-310-1122 or Crime Stoppers at 1-800-222-TIPS (8477).