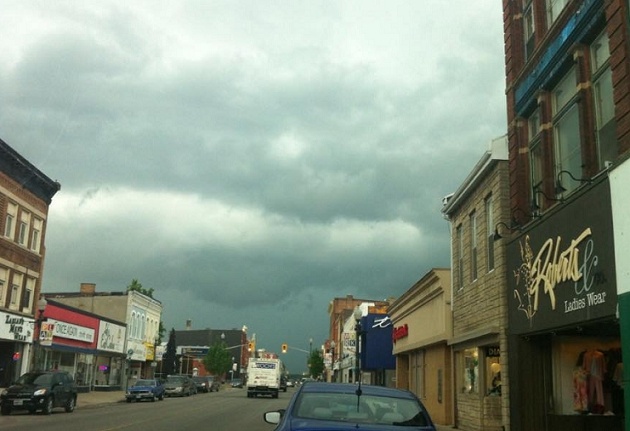 Environment Canada has issued a severe thunderstorm watch, so the counties of Oxford and Brant could be in for quite the storm.
UPDATE 2:45 p.m.
Environment Canada has upgraded the severe thunderstorm watch to a warning. Residents are being told to take cover immediately. Heavy rain could result in flash flooding in some locations and severe thunderstorms have been known to produce tornadoes.
---
Environment Canada has issued another severe thunderstorm for the counties of Oxford and Brant.
There is the potential for thunderstorms late this morning and this afternoon; with possible strong winds, damaging hail and heavy rain.
Hail has been known to damage property. Strong winds could damage buildings, down trees and even blow cars off the road. Lightening kills and injures Canadians every year so remember; when thunder roars head indoors!