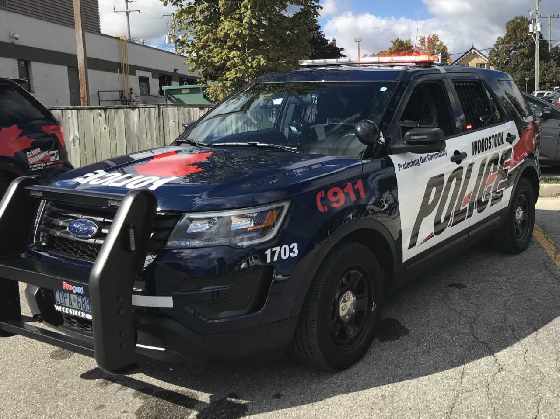 Stock photo
In order to apply for the program, you must be between 15 to 18 years old, a resident of Woodstock and be returning to school in September.
WOODSTOCK - The Woodstock Police is asking high school students to apply to their new initiative program.
They have partnered with the Ministry of Children and Youth Service and is accepting applications for the 2020 Youth in Policing Initiative Program.
Community Service Officer Shaylyn Jackson explains why the program is beneficial.
"Through this program they are given a lot of learning opportunities to develop of life skills, as well as professional skills in the field of policing and really getting a handle on working in the community with kids and through a variety of different organizations. Some of the opportunities they'll get to participate in include youth empowerment conference-type events where they'll get to meet lots of young people in the similar program, in a variety of different cities hosted by different police services."
She adds they'll also have the opportunity to experience diversity and different activities surrounding including, plus an opportunity to learn how to give back to their communities."
Students will get a behind the scenes peek into policing by getting involved in productive activities.
They'll learn the ins and out of different policing units and be expected to act as mentors at summer camps and helping with community events along with removing graffiti.
The program is also reaching out to youth who are defined at risk by victimization
Jackson says it is aimed at kids who are interested in a career in policing.
"We're looking for young people who can be defined at that risk, in terms of having experiences or backgrounds that could potentially place them at risk of victimization or offending due to their environmental, social or family conditions. So that could be anywhere from experiencing bullying at school, or maybe they live in a marginalized community or come from a marginalized background."
It is a full-time job throughout the summer. To apply you must be at least 15 -18 years old, live in Woodstock and be returning to school in September.
If you are interested in applying, you can fill out an application form on their website and submit to the police station.