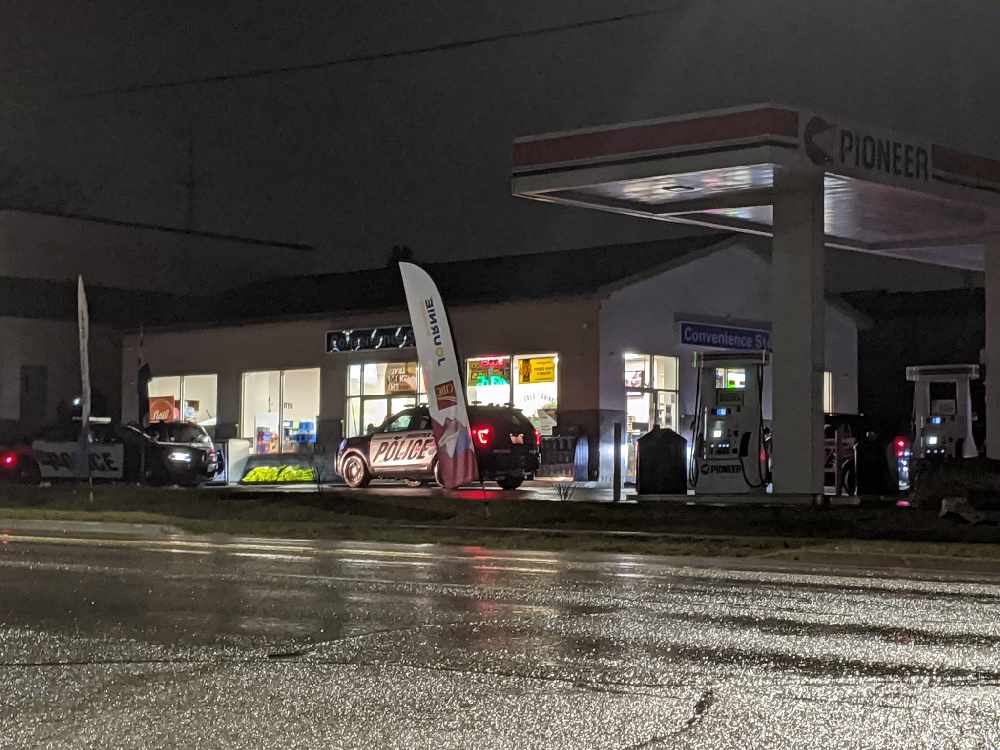 Several cruisers on scene at the Pioneer on Norwich Ave. early this morning after an armed robbery.
Police say a lone female employee at the Pioneer gas station called 911 around 3:50 a.m. after being robbed at knife point. The suspect fled on foot and was wearing a wolf mask.
WOODSTOCK - The Woodstock Police Service are on the lookout for a suspect wanted in an early morning armed robbery at the Pioneer gas station on Norwich Avenue today.
Sergeant Josh Coates says they got the 911 call at 3:50 a.m. from a female employee.
"The suspect is described as a white male approximately 5'9" and was wearing a black bomber jacket, dark jeans, with blue eyes and possibly blonde hair, the suspect was wearing a wolf mask."
The lone suspect fled on foot with an undisclosed amount of cash, prompting the use of the K9 unit to patrol the area and help in locating the suspect.
Coates adds that there does not appear to be any threat to public safety at this time. The employee was not physically injured in the incident.
Any drive by witnesses are asked to contact Woodstock Police.
The gas station has since reopened.