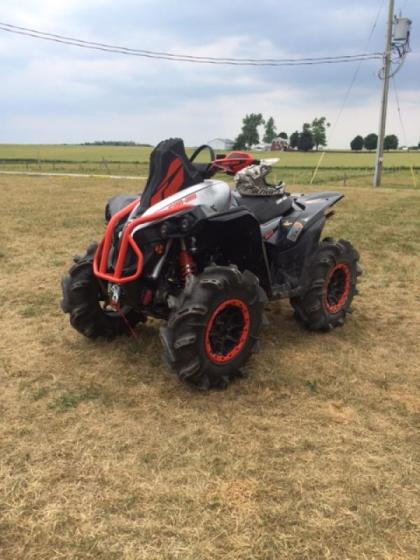 A brand new ATV valued at nearly $17,000 was stolen from a farm near Atwood.
A brand new ATV has been stolen from a farm on Line 75 West of Atwood.
The four wheeler was taken on Thursday morning, likely in the middle of the night. It was removed from a locked garage at th home. The ATV was parked inside the garage and the keys were left with it.
The ATV is described as a red and silver 2016 Can-Am Renegade XMR 1000cc, had an Ontario ATV plate attached (3EN92). It is worth an estimated $17,000.
The Perth County OPP is requesting anyone with information about this theft or the location of the ATV to contact them at 1-888-310-1122. Should you wish to remain anonymous, call Crime Stoppers at 1-800-222-TIPS (8477), and you may be eligible to receive a cash reward of up to $2,000.