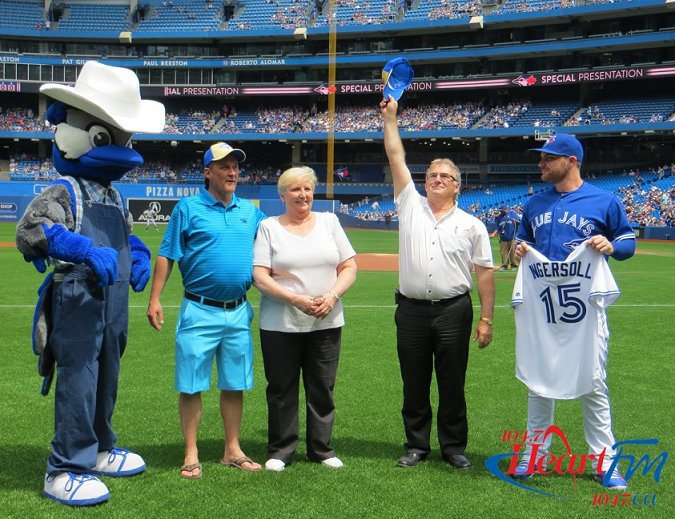 You could cheer the Jays on to victory over the Orioles as part of Ingersoll Day at the Rogers Centre in June!
INGERSOLL - Last year people from Ingersoll cheered the Blue Jays to a win over the Mariners, this year they hope to do the same when the Jays face the Orioles.
Rick Eus from the Board of Directors of the Ingersoll Chamber of Commerce says last year was such a home run, they had to bring it back.
"Last year was a great success. There was a lot of people commenting that they were hoping we'd carry it on this year, so we decided to move forward and carry it on this year. Last year we had over 400 people attend."
They are hoping even more people sign up this year so the cheering section from Ingersoll can be the biggest and loudest.
Tickets are $36 if you can make your own way to Toronto, $55 to take the bus, or $70 if you want to take the coach bus.
Eus says they are even having a special draw for people who get tickets early.
"We have an early bird draw on May 4th for tickets purchases prior to that. But we are selling tickets up until I believe the beginning of June, two weeks before the function."
The game is on June 12 when the Toronto Blue Jays take on the Baltimore Orioles.
Tickets are available by calling the Ingersoll District Chamber of Commerce at 519-485-7333 or emailing Ann Campbell at anncampbell@ingersollchamber.com