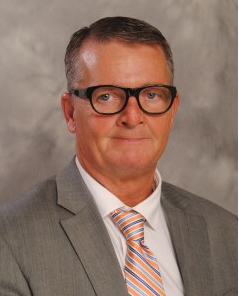 Bill McKinnon is looking to to represent Oxford as a Thames Valley District School Board trustee for four more years.
OXFORD COUNTY - Oxford County's trustee for Thames Valley District School Board is running for re-election.
Bill McKinnon was first elected to the board back in 2010 and was acclaimed in the 2014 election. If he's elected again he has big plans for the next four years.
"My plans are really to do exactly the same as what I'm doing; try to keep rural schools open, be very visible in schools, work very closely with our senior administration and making sure that Oxford County is the best place for education."
McKinnon adds enrollment is up and the board is going to need a new school in north Woodstock in the near future. He would like to see that come to fruition before his time is up.
He says the future is bright for Thames Valley schools.
"Our re-synced secondary program is going to change the way secondary education looks! Our programming in elementary schools; appointing one guidance counsellor in each school will get them ready for high school. The work our high schools are doing with the elementary schools to get the kids ready in Grade 8 to transition into Grade 9 is phenomenal and of course we have a big job to do in Oxford County with our mental health and right now the trustees in the board are supporting Oxford County in having our teachers and administrators trained."
McKinnon says being a school board trustee is the best job in the world.
"When you walk into a Kindergarten class or you do a high school graduation; the looks on the kid's faces, student's face's, administrations faces and parent's faces tell you that we are going the proper job and we are getting things right."