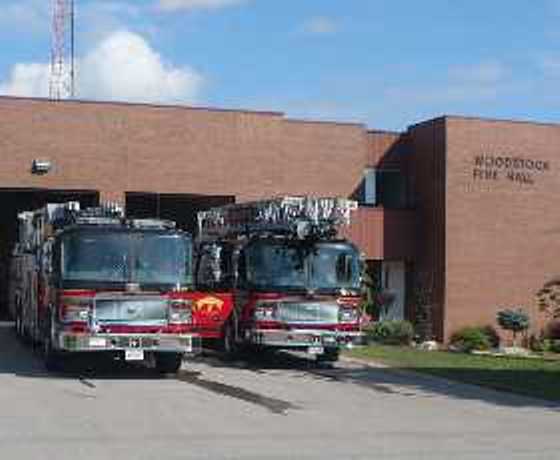 stock photo, Woodstock Fire Hall
2 Million dollar renovations have begun for the Woodstock Fire Department.
WOODSTOCK - The Woodstock Fire Department has begun renovation on their fire hall.
Acting Fire Chief for the Woodstock Fire Department, Jeff Slager talks about the renovations.
"We are focusing right now on the office portion on the east side of the building. Within the next week they will be switching over to the west side which will be the wheel floor and the expansion there on the workshops so on that side."
He says that the renovations is expected to be completed next year.
"The company is projecting that they should have significant completion, completed for January of 2019. We're looking forward to that. We should have a nice grand opening kind of next spring sometime."
The building will continue to be operated by the Woodstock Fire Department as the renovations happen.