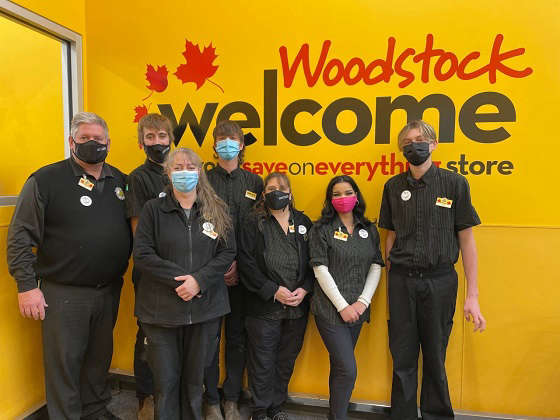 Everyone is encouraged to shop local this year and to remember that a little kindness can go a long way, and it doesn't cost anything.
WOODSTOCK - Buy Close By and Be Kind!
That is the message from the Woodstock Chamber of Commerce. The buy close by and be kind officially launched today. This campaign is also supported by the Downtown Woodstock BIA.
General Manager of the Woodstock Chamber of Commerce Kim Whitehead says the campaign encourages local residents to practice patience and empathy when they're dealing with the staff off Woodstock area businesses.
"The Covid pandemic continues to present challenges for all of us. And that's especially true for service businesses. Staff has been hard to find and keep, especially with the extra precautions needed in the
workplace. And the people that are working are under more than the usual amount of pressure."
Whitehead says it is a bit of a double edged sword right now, with many people on edge thanks to the pandemic.
"It's important for customers to be patient with their server. They're trying their best under rules they didn't write. A little kindness can go a long way, and it doesn't cost anything."
You will notice several employees at local businesses wearing "Be Kind" themed buttons as a gentle reminder to have some empathy.
The last two years has been hard on everyone and many local businesses, didn't survive. Whitehead says one way you can support your community is by shopping local.
"Shopping local is a great way to support Woodstock business operators, their staff and families and they genuinely appreciate it. So in the holiday spirit, next time you see a Woodstock worker wearing a
Be Kind button you know what to do. Relax. Unwind. Be kind."
When you shop local, that money stays local and gets invested back into the community.