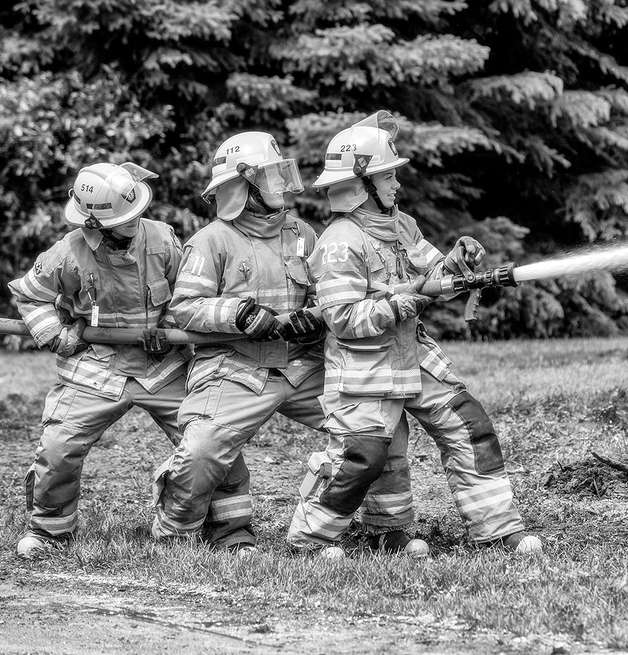 Brant County Fire services are offering a free camp this summer for girls between the ages of 14-18, interested in a future career in firefighting.
BRANT COUNTY - The County of Brant has a great opportunity for young women interested in becoming a firefighter.
Camp Phoenix launches this summer from July 13-17. They are currently accepting applications from young women between the ages of 14-18.
Brant Fire Chief Geoff Hayman says they want to encourage more women to join the profession.
"Our goal is simple; to encourage the next generation of female fire professionals with a unique camp experience."
Hayman says the County currently has 185 firefighters for 8 stations.
"Only 5% of career firefighters in Canada are women. We're aiming to inspire more women to consider a career in the fire service. The County currently has 13 talented, professional female firefighters and we see this number increasing in the years ahead."
The camp is free and is designed to simulate real-life scenarios in all areas of fire prevention and suppression, search and rescue, forcible entry, auto extrication, basic first aid, and more.
The camps mantra is a quote from Shannen Heartz.
"And just as the Phoenix rose from the ashes, she too will rise."
Camp Phoenix is organized and staffed by volunteer firefighters from the County of Brant Fire Department and funded by valued community sponsors. If interested in sponsoring a camper or donating to Camp Phoenix, please visit www.brant.ca/CampPhoenix.
For more information on Camp Phoenix or the application process, visit www.brant.ca/CampPhoenix or join the County of Brant Firefighters for an Open House on Thursday, May 5, 2022 from 6:00 pm to 8:00 pm. The Open House takes place at the Cainsville Station, 27 Ewart Avenue in Brantford (behind Peavey Mart). A presentation, demonstrations, and an opportunity for students and guardians to interact with staff and ask questions will be available.
For application questions, visit: www.brant.ca/CampPhoenix or call 519.44BRANT x 4540. Space is limited.