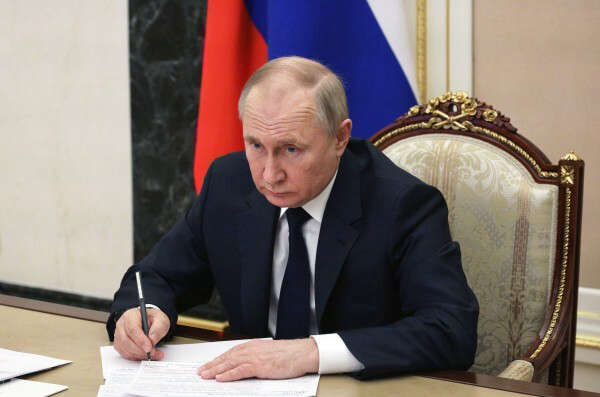 Photo Credit: @KremlinRussia_E
Canada issues sanctions against daughters of Russian President Vladimir Putin, as well as twelve other Russian associates.
The Canadian government has announced a new round of sanctions against those close to Russian President Vladimir Putin, including his two adult daughters.
Foreign Affairs Minister Melanie Joly says the sanctions also target other family members and Russian oligarchs.
In a release, Joly notes a report from the Organization for Security and Co-operation in Europe confirmed serious atrocities and human rights violations being committed in Ukraine by Russia forces.
"Canada continues to stand by the brave men and women fighting for their freedom in Ukraine," Joly says. "We will continue to impose severe costs on the Russian regime in coordination with our allies and will relentlessly pursue accountability for their actions. They will answer for their crimes."
Since Russia's invasion of Ukraine started on February 24th, Canada has imposed sanctions on over 750 individuals and entities from Russia, Ukraine and Belarus.