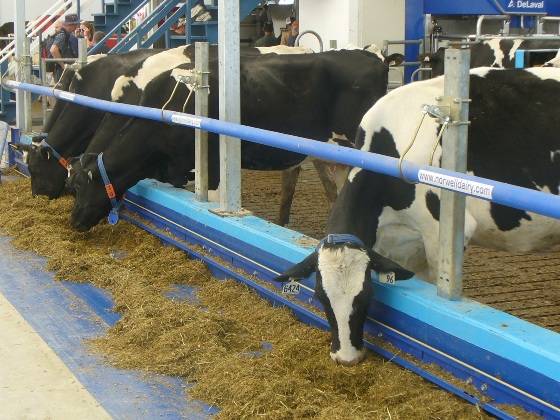 The latest farming technology will be on display in Woodstock at Canada's Outdoor Farm Show.
WOODSTOCK - Farmers from all around will flock to the Friendly City for Canada's Outdoor Farm Show, once again. Communications Manager Amanda Macfarlane says the show always showcases new live demonstrations.
"We'll spend the fall and the winter talking to farmers, our exhibitors and other companies learning about what's new in the industry and what people are wanting to see and that's where we decide what demos we're going to be doing each year."
Macfarlane tells Heart FM about the live demos they have planned for this year.
"This year our tillage demo will feature cultivators and our forage demo will feature large round balers."
Crop protection, seed and equipment companies will also showcase their latest products at the show.
The fun will kick off at Canada's Outdoor Park, just north of Woodstock on September 12th and will continue on the 13th and 14th.
Daily admission is $20 for an adult, $10 for teens and kids under the age of 13 will get in for free. Parking is also free and second day wristbands can be purchased at the event for $10.
Visit the Canada's Outdoor Farm Show website for more information.