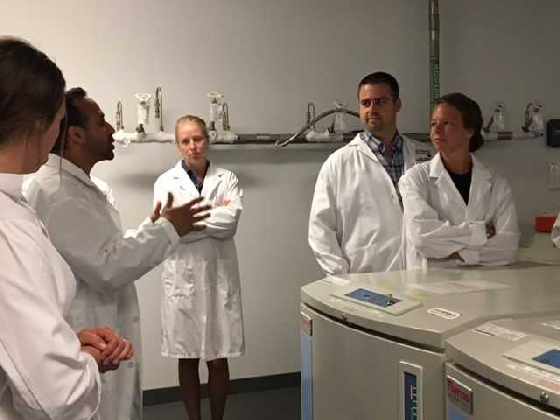 Photo Credit: Canadian Cancer Society of Oxford
The Yard Clean Up fundraiser in Norwich Township managed to raise just over $260,000 this year with donations and sponsorships.
NORWICH TOWNSHIP - The organizers of the Spring Yard Clean Up got to see their fundraising dollars at work.
They paid a visit to McMaster University earlier this month to witness the work Dr. Mick Bhatia is doing to find a cure for leukemia. This trip was organized by the Canadian Cancer Society of Oxford.
Organizer Jason Stubbe says they use live donated tumors.
"They keep them there and deep freeze them at -150. Once they come up with a testing procedure that they think is worth the research they take some of the tumors out, warm them up and start applying medicine to see what ones are effective and which ones are not."
Stubbe adds they are looking for an alternative to chemotherapy.
"They're really looking for that one medicine that is going to target the cancer cells and leave the rest of the cells alone so the patient can continue to be healthy and fight the cancer along with the medication."
About 100 volunteers helped over 100 Norwich Township homeowners with their yard work on April 28th; in order to help raise $109,000 in donations. That total jumps up to $260,000 when you include sponsorships.
Stubbe says they're looking to meet with Dr. Bhatia and his team again, to see how they can continue to help.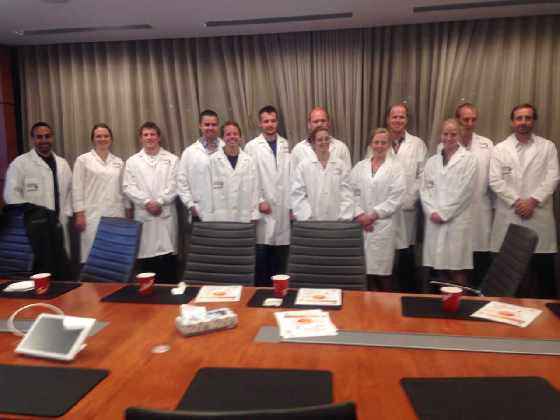 Photo Credit: Canadian Cancer Society of Oxford