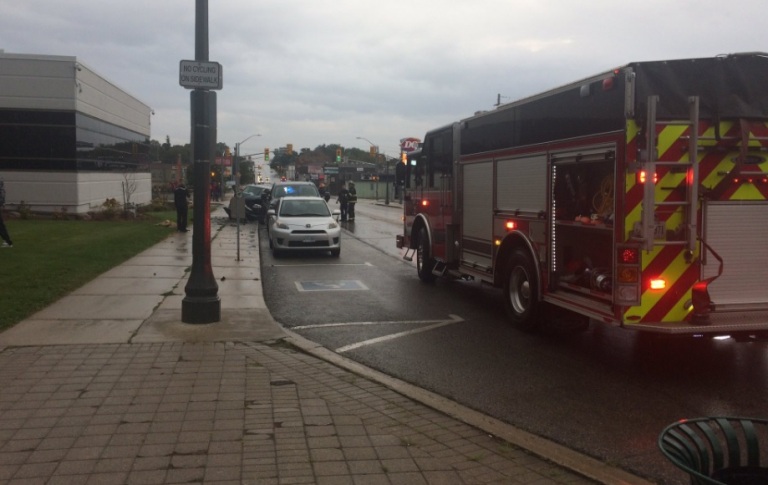 It didn't take long for Police to attend a single vehicle crash on Dundas Street this morning.
WOODSTOCK - Woodstock Police didn't have to travel very far after a crash this morning on Dundas Street.
Police say a 22 year old woman was driving her 2011 Mazda Tribute on Dundas Street right in front of the police station when she hit a light standard. According to Police the woman was distracted and inattentive when the crash happened.
Nobody was injured, however extensive damage was done to the vehicle and the light standard. The driver was charged with Careless Driving.
Police are constantly reminding drivers to pay attention and this is a clear example of why drivers need to keep their eyes on the road and hands on the wheel.