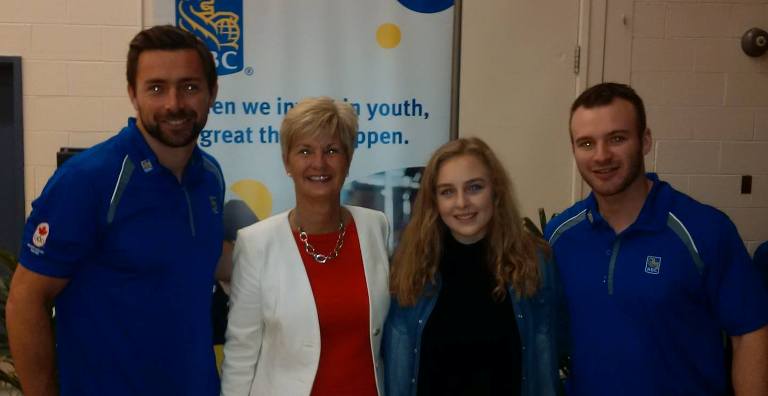 A local CASS student has used a $150 grant from RBC to purchase 300 tree saplings for the Woodstock area.
WOODSTOCK - A student from College Avenue Secondary School is hoping to make a difference with a $150 grant from RBC as part of their Make 150 Count Campaign.
Emily Slosser was presented the award at an assembly on Tuesday morning.
Principal Tiffany Birtch tells Heart FM what Slosser plans to do with the money.
"She has over 300 tree saplings that she has given out to both students, families and community members within Oxford County showing that through education we can grow and through our environment we can make things happen."
The assembly also featured special appearances by Olympians Mark Oldershaw and Tyler McGreggor.
Birtch tells Heart FM some of the CASS students got the chance to go up against Oldershaw in a strength competition.
"We're actually going to challenge Mark, some of our students are having the opportunity to challenge him in a physical push up and plank challenge to see who can last the longest."